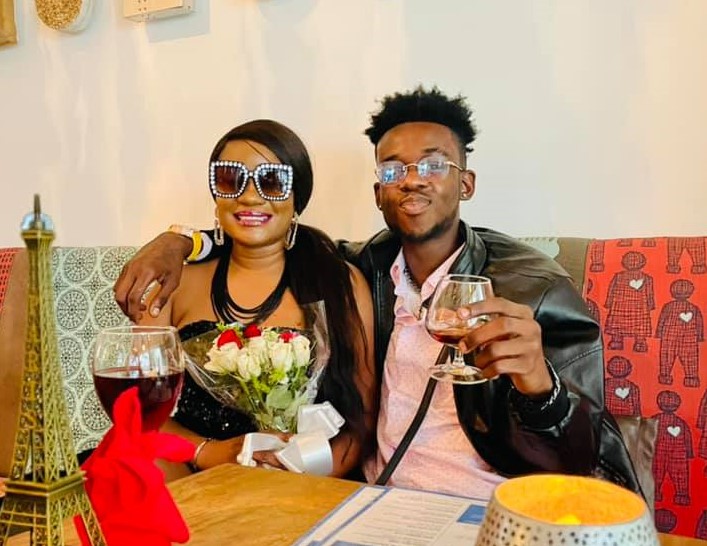 Zambia rapper – Cinori XO has announced that he will host a Fundraiser on the 28th of August 2021 with a sole purpose of raising enough funds to take Mutale Mwanza to Paris, France. The artiste who has been in the news of late after he publicly opened up about his love for Mutale Mwanza successfully took her out on a date. Cinori XO is taking his love fairytale a notch higher as he plans to take MM to Paris.
Showing his determination and commitment, Cinori XO recently released a song titled "Paris" which is dedicated to Mutale Mwanza. The fundraiser is another step towards his goal of being with Mutale Mwanza.
DETAILS ABOUT THE FUNDRAISER
Presale tickets will be sold at K250 for women and K400 for men (for normal entry); Normal entry is K500 at the gate.
VIP is set at K1000 per individual and it's inclusive of one (1) free premium bottle plus shisha. A table for 3 people is at K5000 inclusive of three (3) premium bottles plus two (2) shisha plus and finger snacks.
The event will have a cash bar and special chefs in the kitchen with menus and dishes from some of Zambia's best gourmet chefs and fresh meat straight off the grill.
The event will have some surprise guest appearances from your favourite personalities in Zambia with red carpet, Live music from the best DJ's. Various media outlets shall cover the event with pictures on the red carpet.
See banner below for more details about the event or contact 0970165666 / 0972312198 / 0965214110 / 0971181176.